Navigating the Seating Chart
Using the Seating Chart should be fairly intuitive, but if you are having issues please read the following guide thoroughly.
Navigating the Current Floor
When you load the Seating Chart for the first time, you will see the floor background with people on top of it.
Click and drag the background to move around to other parts of the floor (similar to Google Maps).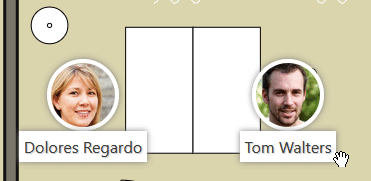 Switching Floors and Buildings
Switching between floors and buildings is also easy.
Clicking the left dropdown menu will reveal the list of buildings you have access to. Selecting one of these will switch you to the first floor of the building you picked.

Switching floors is handled a similar way. Selecting the right dropdown menu will show the list of floors in the building you are currently in. Picking one of these will load the floor you selected.
Finding Users
By using the search bar, you can navigate to users in your company easily. Start typing their name and they will appear is a result.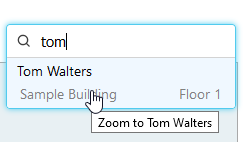 Clicking their name will take you to the floor they are seated and highlight them so you can easily find them.